Italgreen is a company located in Villa d'Adda (BG)
which has been a leader in the production of artificial grass made entirely in Italy since 1983.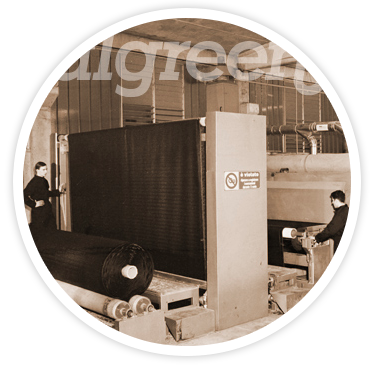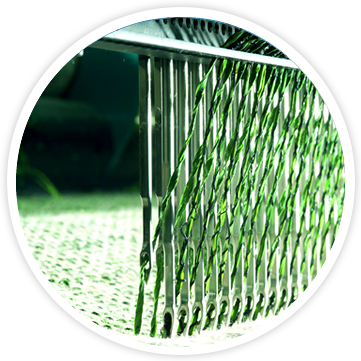 Italgreen Landscape is an Italgreen brand
Via Crusnigo, 11
24030 Villa D'adda Bergamo
Telephone: +39 035 784178
Fax: +39 035 784144
email: info@italgreen.it
Economic and Administrative Index No. BG 214799
Italgreen Landscape, artificial grass for home gardens
Since 1983, artificial grass has been manufactured here at facilities located in Villa d'Adda, where made-in-Italy artificial grass turf has been produced for 30 years. Nowadays, thanks to on-going research and continuous technological innovation, Italgreen is one of the most respected companies in the industry. Only one thing has not changed in 30 years: our willingness to experiment and offer innovative products, which is our winning philosophy facing the future with avant-garde solutions.
Keeping with this philosophy, Italgreen's entire staff has been working within an ISO 9001-certified context since 2000. Customer satisfaction has been based on the continuous assessment of materials and processes guaranteed by the most recent certifications in the field on new products.
Italgreen understands the various needs of the customer and offers specific solutions to guarantee full satisfaction, from suggesting the most appropriate product to receiving the final order, from adjusting the chosen design to delivering the product.
Artificial grass was born here, in the historic Italgreen facility located at Via Molinetto in Villa d'Adda. It was here where the first artificial grass turf was created and the history of this industry began. The new headquarters are located at Via Cia Crusnigo along with 12,000 square meters entirely devoted to soccer. Here you will find offices, research labs, and state-of-the-art equipment capable of production capacity like no other. In our new office geared towards logistic functionality and innovative and captivating architecture, there are conference rooms for company events such as Customers and Open Days. The new office features an elegant showroom, a lab to test new materials, a warehouse, and finally, guesthouses to welcome and host customers who wish to see where our products are manufactured in person.
The logistic warehouse located at Via delle Brughiere is a new detached 16,000 square meter building. Italgreen not only invested in storage and transportation but also in energy savings. Italgreen pays particular attention, both with its facilities as well as its products, to the day-to-day environmental impact.